World News
MH17 murder trial starts with calls for justice
Four men accused of murder over the downing of Malaysia Airlines flight MH17 in 2014 went on trial in the Netherlands on Monday, with families of the 298 victims calling for justice. The suspects three Russians and a Ukrainian were not present in the dock, but judges were expected to rule that the hearing could continue in their absence.
Families have fought for more than half a decade for justice for the victims who were killed when the jet was shot down over eastern Ukraine by a Russian-made missile as it travelled from Amsterdam to Kuala Lumpur. Head judge Hendrik Steenhuis declared the trial open at the court near Amsterdam's Schiphol Airport where the flight took off, adding that there had been a "tragic loss of human lives from all around the world" in the "atrocious disaster".
The courtroom in the high-security building was packed with relatives, lawyers and journalists, with many family members expected to speak during the trial. I think today is of the highest importance," said Piet Ploeg, head of a foundation for MH17 victims who lost his brother, sister-in-law and nephew on the doomed flight.
"This is the first day that we will know what happened, who was responsible, why the plane was shot down, and to questions like what was Russia's role. There are relatives who want the smallest details, who want justice to be done. And there are others who want life to move on, who want to leave that all behind them.
Dutch prosecutors last year charged Russian nationals Igor Girkin, Sergei Dubinsky, Oleg Pulatov and Ukrainian citizen Leonid Kharchenko — all linked to pro-Moscow separatists in eastern Ukraine — over the tragedy. Despite international warrants issued for their arrest, none of the four suspects is expected to attend the court. Russia has long denied any involvement in the downing of MH17, and has offered a series of alternative explanations for the plane's downing.
In other news – DJ Zinhle on bagging Forbes Woman Africa Entertainer Award
DJ Zinhle has bagged the prestigious 2020 Forbes Woman Africa Entertainer Award, adding to her impressive wins this year, and the streets can't help but stan!
Zinhle keeps proving over and over that you can't keep a good woman down and, after the win, advised fans: "Let's be sure to remind ourselves & our children that you're destined for greatness, live your life intentionally. Wake up with purpose and decide that every day is your day & don't let anyone tell you what you can or cannot do. You're the director of your life. Read more
Source: eNCA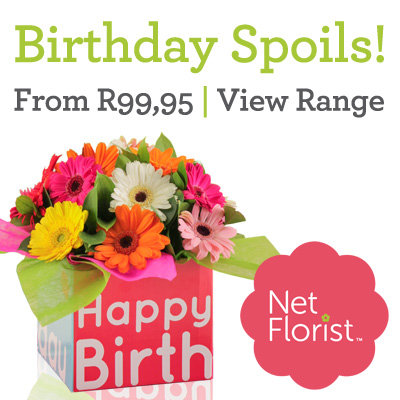 Are You Looking for a NEW JOB?
Are you looking for a job or maybe you are already working but want a new job? We have you covered on our Jobs Listings website. We post only genuine jobs and you can apply for free.
See All Jobs Here